News
Waterpong för WaterAid with upKeeper
Get notified when we've got something new!
We had a great time at this year's HOUSE-event! Thanks to all of you who stopped by out booth and helped us turn water into money into water by challenging us in a round of waterpong.
After every game we counted how many balls each player was able to land in a cup, compared the difference between the teams and poured that water into the corresponding glass cylinder: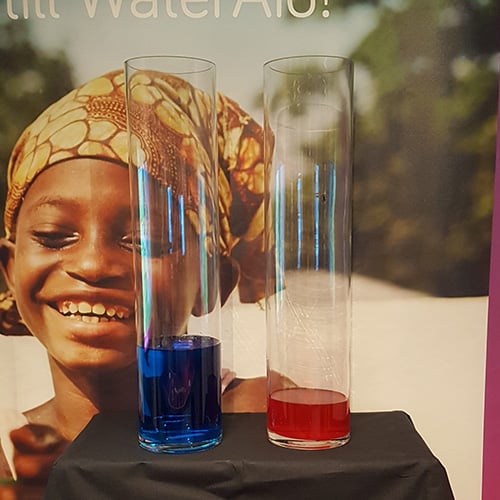 At the end of the day, the difference in water between the two cylinders was 14cm and as we had pledged to donate 100kr per centimeter it amounted to 1400kr. We decided to double the amount and added a bit more… So thanks to all of our visitors, 3000kr have been donated to WaterAid!