News
upKeeper news: expansion and reorganization for continued growth
Get notified when we've got something new!
upKeeper Solutions AB continues to focus on its unique client and application management platform for MSPs as the company expands its product development and service organization.
Peter Johansson, former CEO of upKeeper, will step up to the important role of Product Manager with a focus on continuing to strengthen the development of the platform in order to meet tomorrow's needs of both customers and partners. With this investment and with Peter's broad knowledge and experience from the industry, upKeeper will be at the forefront of finding new and exciting collaborations in this ecosystem of managing corporate clients and applications in their IT-environment in a cost-effective, secure, and climate-smart way.
upKeeper has managed to attract several large MSPs that deliver client services to their end-customers across the Nordic region. The list includes Nordlo, Advania and Iver. The close collaboration with partners and users on the upKeeper platform has proven to be a success factor for the company, which we value highly in our strategy.
New CEO of upKeeper will be Per Eriksson who has many years of experience from both product companies and MSP companies. He joins us after holding a role in sales management and market development at CoreIT. Now that Per is on board, his main focus will be to intensify the ongoing expansion in the Nordics and increase visibility towards our existing and potential partners.
"The fact that we can now put even more focus on how the product and platform can meet the rapid developments in the industry feels like a fantastic challenge and opportunity," says Peter Johansson. "Our partners and users will notice this."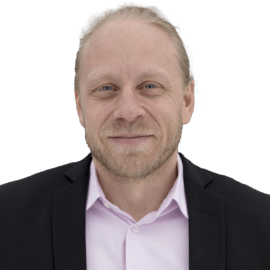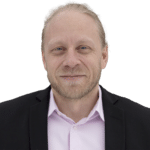 "It feels very exciting to join a company with a product that is really at the forefront of technology, with an appreciated MSP-program in place, that both develops and helps their partners in the delivery of client services to their customers," says Per Eriksson. "Now we are taking the next step and it will be exciting to be part of the journey!"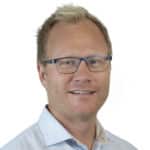 upKeeper Solutions AB develops and sells upKeeper®, a product within Endpoint Management. With upKeeper®, all operating system and software management on the computer is automated, focusing on simplicity, efficiency, and dynamics. For complete MDM management there is upKeeper MDM as a standalone platform or integrated in upKeeper®.
The products is delivered and sold through the MSP segment within the IT-industry and focusing on the Nordics.
The company headquarter is in Umeå, Sweden. UpKeeper Solutions was founded in 2008.
"Work less. Manage more" is what defines the upKeeper platform.