Events
upKeeper in the H.O.U.S.E.
Get notified when we've got something new!
We are proud and excited to be hosting Northern Sweden's biggest IT-event on 13 February in Umeå. Join us and our co-hosts Hi5 and Office for a day filled with inspiring seminars, mingling and an extensive IT-product fair at the Nolia exhibition center.
We can promise that no matter your area of interest, you will find that H.O.U.S.E. has something for you. Don't miss out on this chance to spend a day recharging your batteries with new knowledge, inspiration and ideas to make 2019 your best year ever!
Seminars: take your pick
Read more about all 24 different seminars you can choose from to create your personal agenda by clicking on the image below. H.O.U.S.E. is a Swedish-language event but two of the seminars will be held in English: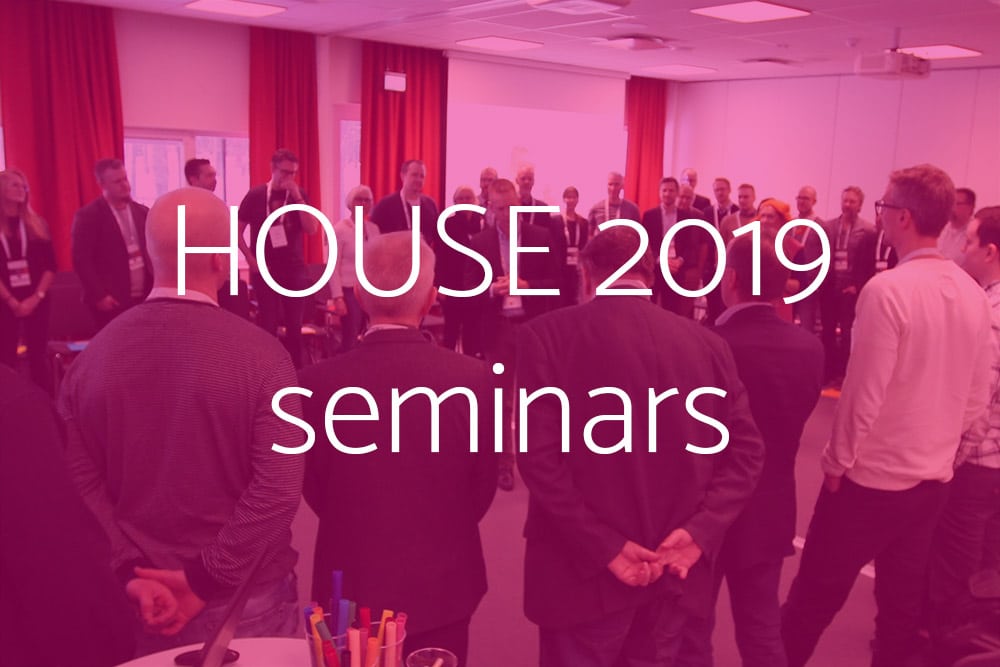 Big news from upKeeper
Don't miss the chance to participate at this free-of-charge event and make sure to register for upKeeper's seminar, which will be held by Business Manager Magnus Zetterlund. Not only will we be demonstrating how fast, easy and effective you can handle all your devices from the moment you buy them until you want to recycle them. We will also present a major piece of news. Let's just say you should free up time in your calendar and register for H.O.U.S.E. 2019 today!